What is DOGG!T?
DOGG!T is cutting edge technology that matches human attributes and lifestyle with the right dog breed, connects users with responsible and verified preservation breeders, and offers a multitude of training and support options to nurture a furrever happy companionship.
Puppy Matcher
Custom IP curates 'the right' dog breed for you.
Try it now
Breeder Finder
Coming Soon
A regulated breeder network with verified health requirements.
Vet Reminder
Coming Soon
Plus scheduling assistant.
Pet Care
Coming Soon
Groomers, pet walkers, sitters, travel concierge network.
Dog Expert
Coming Soon
On-demand dog behavioral expertise including curated training videos and blog content.
Marketplace
Coming Soon
Breed and age curated products. Expert and breeder influenced selection.
Who is DOGG!T?
Our founders are the DOGG!T differentiator -- We are for dog people, by dog people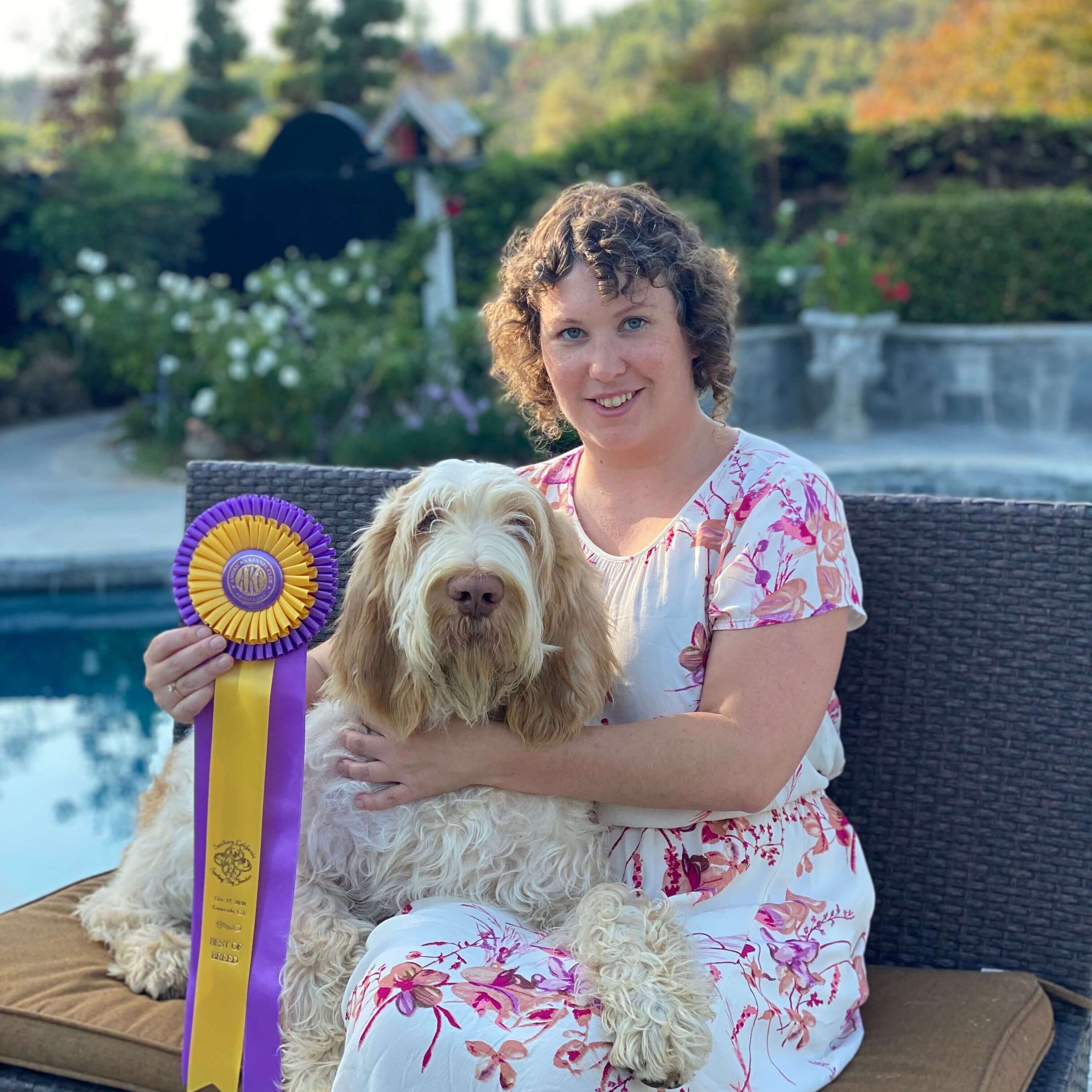 Over 20+ years experience raising, training and showing dogs.
Cameron is the owner of a top 5 Spinone Italiano in 2022 and Select Dog Winner at 2023 Westminster Kennel Club Dog Show!
Cameron currently is the VP of Operations for Go Bike Go Marketplace start-up and experience includes:
Head of North America for a publicly traded multimillion dollar Marketplace (BikeExchange)
15+ years as Managing Director, Procurement Director & Operations Manager for leading bicycle companies
Associate Producer of ABC's Pooch Perfect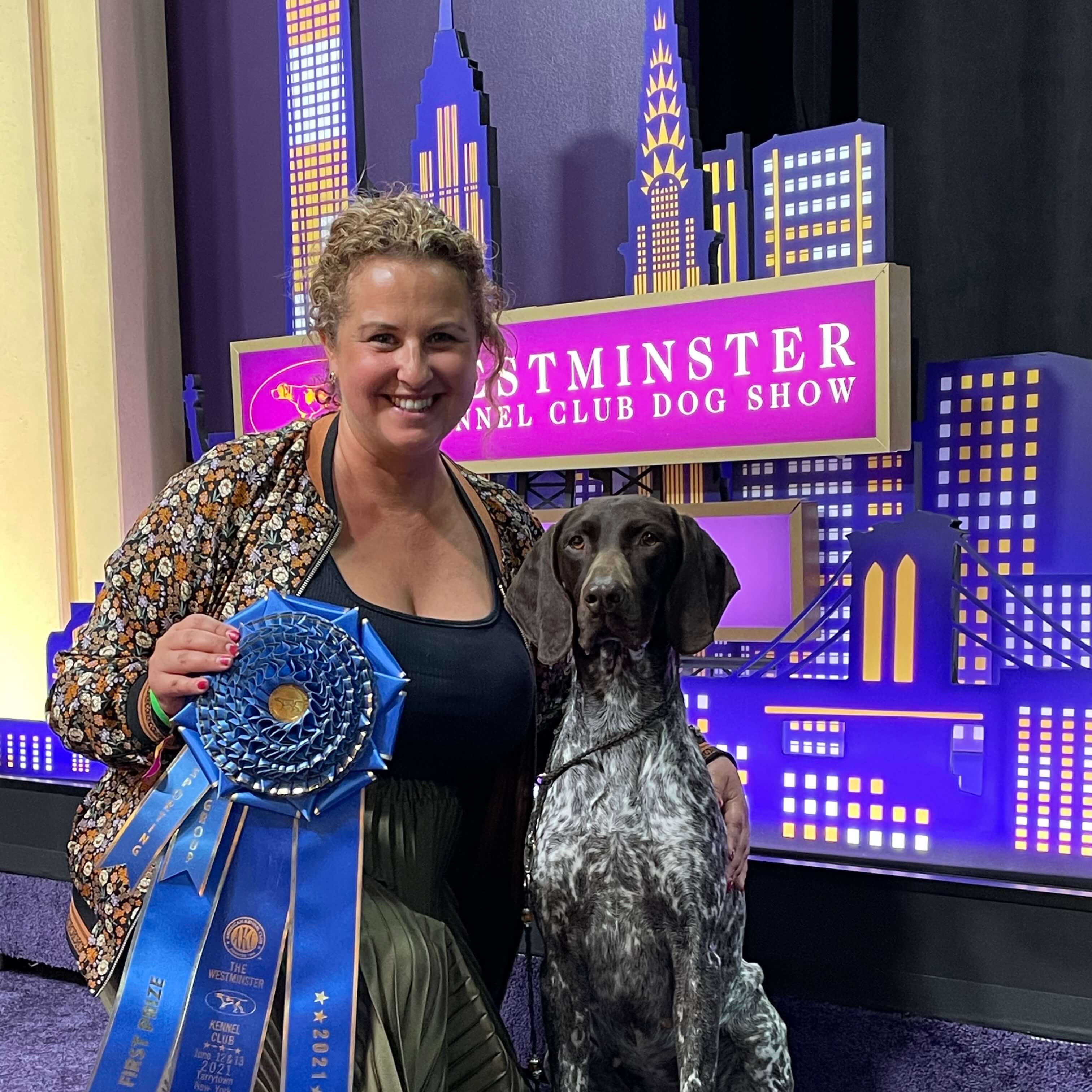 Over 25+ years raising, training and showing dogs. In 2000, Carley was Westminster Kennel Club Junior Showmanship 3rd Place.
Carley is a breeder and owner of German Shorthaired Pointers: Tripp x Jade (VJK-MYST). Jade is the 2021 Westminster Kennel Club Sporting Group Winner (German Shorthaired Pointer).
Carley is an experienced Executive Producer and her work includes:
Emmy Nominated Executive Producer and Showrunner
Shows include - Dream Home Makeover (Netflix), ABC's Pooch Perfect, Cesar Millan's Cesar 911, Animal Cribs, The Bachelor, The Bachelorette, Hell's Kitchen, Big Brother, The Westminster Kennel Club Dog Show, US Tennis Open, NYC Marathon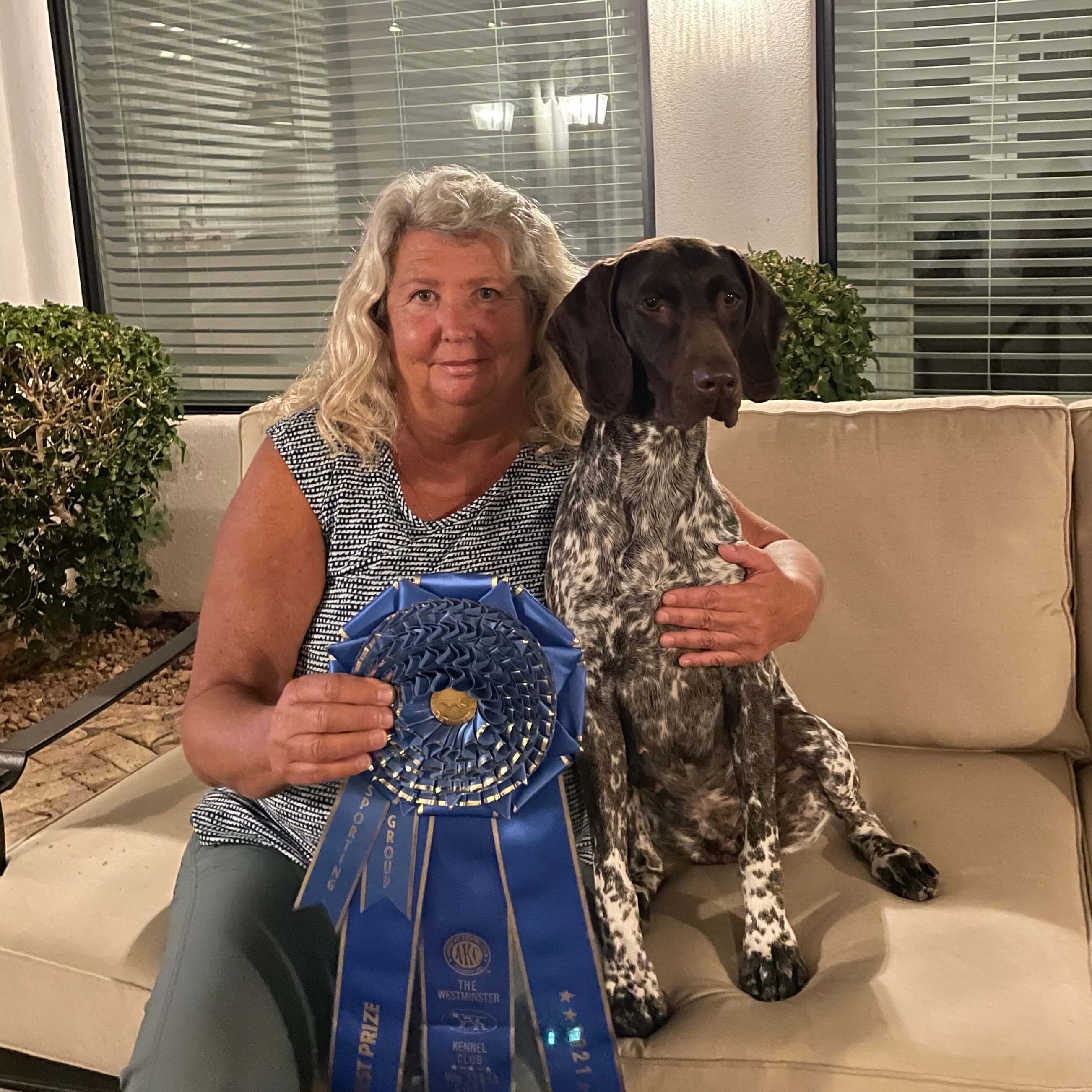 Over 45+ years raising, training and showing dogs.
The creator of Canine Connections Dog Therapy Program at Echo Glen Children's Center.
Jo is the founding mastermind behind the DOGG!T Behavioral Psychology Method:
Developed dog psychology and behavior therapy curriculum to rehabilitate dogs on death row and incarcerated youth
Studied DBT human psychology under Marsha Linehan at the University of Washington to produce her own dog behavior therapy model
Meet our team of dog lovers!